In senior living, 2 terms that come up often are 'assisted living' and 'nursing homes.' While some might use these 2 phrases interchangeably, they aren't the same.
Assisted living provides seniors with a balance of independence while assisting with activities of daily living. Nursing homes serve as long-term medical care for seniors with health issues.
Understanding the unique features, services, benefits, and other distinctions that exist between assisted living and nursing homes can help families and seniors choose the right care option for their needs.
Assisted Living
Assisted living communities can provide a dynamic and vibrant environment for seniors who need assistance with daily activities but still desire an independent lifestyle.
These communities cater to the needs and preferences of older adults, offering a range of amenities and services to promote overall well-being.
Independence with a Helping Hand
Assisted living emphasizes maintaining fulfilling lives for seniors while offering assistance with activities of daily living (ADLs), such as:
Eating
Bathing
Dressing
Personal hygiene routines
Moving from place to place
The goal of assisted living is to provide support while fostering a sense of self-reliance and empowering residents to live on their terms. Some assisted living communities can also provide residents with personal care services to support senior health, such as:
Trained nursing staff
Medication management
Wellness plans
Some assisted living communities can also provide a transition to memory care for those experiencing the effects of memory loss and cognitive decline. These communities offer emotional support, a supportive environment, safety, and stimulation for fulfilling lifestyles.
A Welcoming Environment
One of the hallmarks of assisted living is the warm and welcoming atmosphere. These communities often feature apartment-style suites, encouraging residents to bring personal belongings and maintain their preferred lifestyle.
Additionally, communal spaces like dining areas, gardens, and outdoor spaces can promote healthy eating, social interaction, and engagement among residents, fostering a sense of community and belonging.
Engaging Activities
Assisted living communities are known for their robust activity programs, offering plenty of opportunities for residents to socialize, pursue hobbies, and engage in physical and mental stimulation. From arts, culture, and entertainment to learning new skills and participating in fitness classes, residents can be involved with their community and fulfilled by a variety of activities.
Nursing Homes
Nursing homes provide specific medical care and support for seniors with more complex health needs. These homes are suited for individuals who require around-the-clock supervision, medical attention, and assistance with daily living activities.
Skilled Nursing Care
Nursing homes have licensed nurses and trained professionals who provide routine medical care and assist with the management of complex chronic conditions. The common services provided include rehabilitative services such as physical, occupational, and speech therapy.
Other services may include medication administration or respiratory care. Skilled nursing care focuses on residents' health and safety while addressing their unique medical requirements.
24/7 Support & Monitoring
Nursing homes provide continuous medical care, with staff available around the clock to address residents' needs promptly. This level of supervision can offer peace of mind to families and assurance that their loved ones are looked after by a team equipped to handle medical emergencies and complex health-related concerns.
Comfort & Security
While nursing homes prioritize medical care, they also focus on creating a comfortable and secure environment for residents. Private or semi-private rooms may be available, as well as communal areas to provide opportunities for socializing, dining, and recreational activities.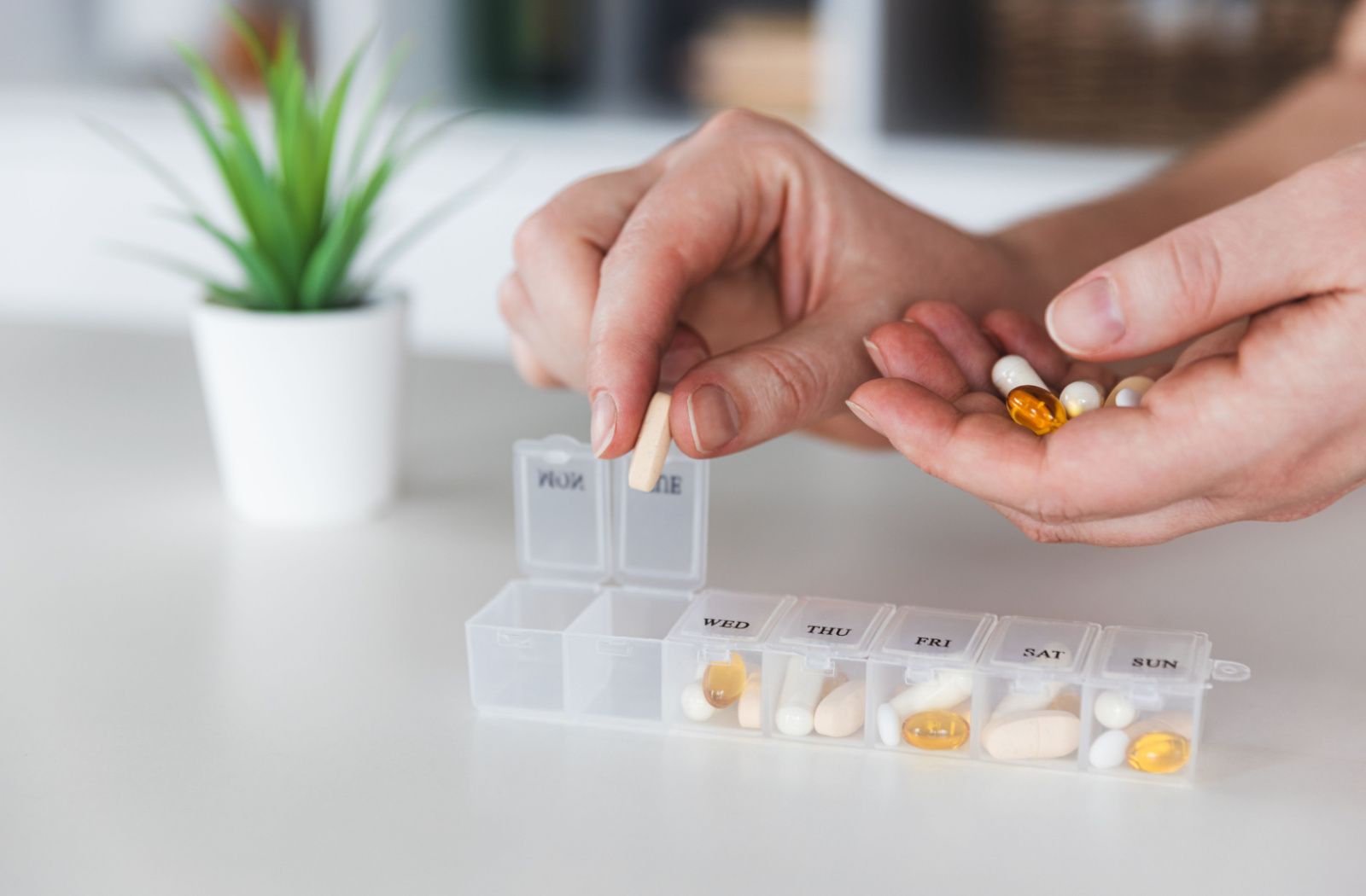 Choosing the Right Option
Seniors and their families need to consider various factors before making a choice between assisted living and nursing homes. It's vital to evaluate your loved one's specific care needs, medical condition, and desire for independence before deciding.
Here are some questions to think about:
How much help does a loved one need?
Do they need medical care for a serious health condition?
Are they able to prepare meals?
Once you decide on moving to a senior living community, here are some questions to help you narrow down your list of options:
Is the community licensed?
Has the community been audited or inspected?
Do the residents seem happy and cared for?
What kind of staff are on site and available?
What's the ratio of residents to staff?
What's the staff turnover rate?
What's the procedure for a medical emergency?
What is the cost of basic services and extras?
Is transportation provided for appointments?
Is the community affiliated with a particular faith?
What services and amenities do they provide?
Engaging in open conversations with healthcare professionals and touring potential communities can provide valuable insights and aid in making an informed decision.
Quality Senior Living
While assisted living and nursing homes are both options for older adults, they differ in the type of support and services provided. Assisted living communities can offer independence and assistance, and nursing homes are more focused on providing comprehensive medical care and round-the-clock support for individuals with more complex health needs.
Understanding these differences can help seniors and their families choose a suitable option for ensuring their safety, well-being, and quality of life in their golden years. Schedule a tour at All American Assisted Living at Wrentham for more information about the support we offer for assisted living and other senior lifestyles.